The best way to answer the question "Can Delta 8 gummies get you high?" Is to say YES!! ....And then explain why.
Delta 8 the is one of over 200 cannabinoids. It is naturally occurring but not in large quantities by itself. delta-8-tetrahydrocannabinol or Δ-8-tetrahydrocannabinol (Δ-8-THC). It is a cannabinoid molecule in marijuana (cannabis) that's was recently legalized by the 2018 Federal Farm Bill.
The THC binds with receptors -- mostly in the brain -- that control pain, mood, and other feelings. That's why THC can make you feel euphoric and give you that so-called high.
In short, delta-8 THC gummies can give you a bit of a "high" or "euphoric" feeling, even though the experience is not going to be the same as it would be with delta-9 THC. The consensus among most users is that the euphoric feelings produced by delta-8 are much less intense, and much more enjoyable.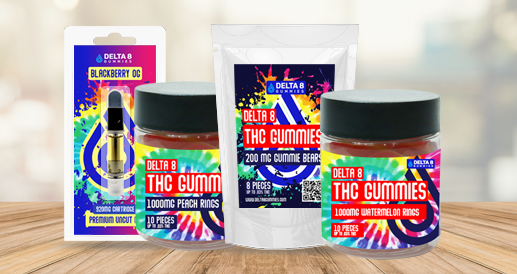 How do Delta 8 Gummies make you feel High like THC Would?
Delta 8 THC in low doses is more energizing and uplifting, while it is more sedating and relaxing in higher amounts.
What the youtubers say: So yes, based on personal experience alone, I'd say that delta-8 gummies do get you high, and that the high is less intense than smoking joints
While new products are introduced almost every year, many by reputed cannabis stores, it is important to know what the site is selling and how it can affect you before consuming it.
We Shipped Someone Delta 8 So You Could See If They Get You High In Person